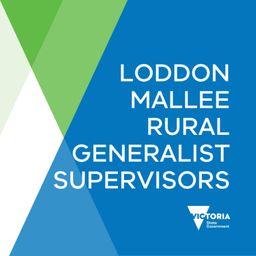 VRGP Loddon Mallee Rural Generalist Supervisor Podcasts
Listen to some of the practicing Rural Generalists in the Loddon Mallee region talk about their passion for Rural Generalism.
These podcasts have been made possible through support from Murray City Country Coast GP Training and Monash University's North West Victorian Regional Training Hub funded through the Commonwealth Department of Health's Rural Health Multidisciplinary Training Program.
Dr Olusegun Ajiboye
Most people call him Aji, and Dr Olusegun Ajiboye has made Echuca his home. Having recently begun his own practice, he's growing the amount of GP services available in town, along with the capacity to supervise trainees.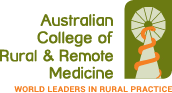 ACRRM Training Courses

ACRRM's world-class courses provide Rural Generalists, medical practitioners, registrars and Fellows with confidence and skills to deliver exceptional care to patients.
Run by experienced medical experts, using state-of-the-art equipment and up-to-date methods, participants will learn best-practice techniques in a hands-on, practical environment.